MIKE'S PIZZA KITCHEN
Your Friendly Neighborhood Pizza Guy.
Fresh, Delicious Pizza delivered to your Chengdu Home.
Lunch: 11:00-13:00 Dinner: 16:00-21:00
Donuts!
I am sure that most of you know by now that we are opening a donut shop just 3 doors down from MPK. A few of you have even been lucky enough to taste our test batches over the last few weeks.
While we wait for the workers to finish decorating the shop, Johnny 5 has decided to make a batch of donuts every day that will be available for sale at MPK. The price of the donuts will be 15 yuan per donut, or 50 yuan for 4 donuts.
I also have to tell you that we are going to be starting with smaller batches until the demand picks up, so get your orders in early because when we run out that is all until tomorrow.
Croissants!
Our French friend, Florian, was a baker in France and he is planning to open a small bakery here in Chengdu. For the time being he is making Croissant and other pastries which will be available in our store and for delivery.
I have to tell you these are some proper pastries. Florian is an excellent baker with a discerning eye for detail, and he will be a welcome addition to Chengdu's community of international chefs and restaurateurs.
The prices are all on the second image. I know they are probably too small for you to read right now, but if you right click on the image and select the open in new tab option it should be legible. I know I should add a lightbox option for all the images on this site, but I am far too busy playing GTA V.
Actually, I wish I was far too busy playing GTA V. I bought the game months ago and only put it in the PS3 last week, at which point in time I learned that I am now too old for video games. It was a heartbreaking epiphany from which I may never fully recover.
New Old Pies!
We used to do a pizza called the Pinocchio. It was an Old NY style pie with sliced Mozz on the bottom, Salami, a generous ladel of sauce, then Eggplants, Artichokes, Pistachios, Real Parmesan and Fresh Basil. We stopped making it for awhile, but now we are bringing it back.
We are also adding a similar style pizza called the Rumpelstiltskin. It starts out the same way, with the slices of Mozz on the bottom, then we throw on a layer of Zucchini, the generous ladel of red sauce, some Garlic, a handful of our homemade Meatballs, Real Parmesan, and Fresh Basil.
I should also add, before I hit the sack, that we are adding the Mickey sandwich. Mickey is the man from Buffalo who insisted I make a Buffalo style pizza, so it is him you have to thank for the Mad Buffalo. The sandwich is pretty much the same as the pizza, Micky and his friends used to order it as a sandwich occasionally but it was never officially on the menu until now. And just to bother my wife, you can order Buffalo Knots as well.
2 Years in a Row!
We got another one of those "Certificate of Excellence" things.
As most of you know, we have been ranked Number 1 of Restaurants in Chengdu for quite some time now on Tripadvisor, and we are very, VERY grateful for all of you who have taken the time to put up honest reviews on Tripadvisor. One of the reasons Aiqing and I insist on always being physically present when our restaurant is open is because we want people to see, feel and know how much we care about putting out a product that we could be proud of anywhere in the world. Reading your kind words on Tripadvisor, and receiving these Certificates of Excellence, makes us feel like our 12-13 hour days and 6-7 day work weeks are worth it because we are making a positive difference in people's Chengdu lives.
So thank you again for all your positive reviews, and if you have not already done so, please take a moment to tell others who are new to Chengdu about your favorite pizza place.
SWEET!
We have Cheesecake again. My wife has been encouraging (nagging) me to put it on the website, but between you and me, I have no idea how much it costs. I am really not the best with numbers. Anyway, Gerard makes the cheesecakes for us now, and I do know that they are delicious, I just don't know how much he is charging for them.
I have now been told that the Cheesecake is 35 yuan and it is available in both Lemon and Regular flavors.
A Taste of Mexico
There seems to be shortage of Beerlao at the moment, for those of you who are new to China, it's actually very normal to have a product disappear without notice. Anyway, for the time being we are going to replace it with Corona at the same price and see how long that lasts.
We're Number One...again...
I was just excited that we rank number one on Tripadvisor this week...I'm not sure how long it will stay this way. There seems to be a trend that every time a restaurant is number one, people have to go on and give them bad reviews because they want to see someone else at the top, so if you've got time to help a brother out and keep us on top for awhile, maybe you could head on over to Tripadvisor.com and give us a glowing, five star review...pretty please?
Tripadvisor is a great site, my wife and I use it every time we travel. The few times we haven't bothered to check a place for tripadvisor reviews, we have regretted it.
Tis the Season...
A number of people have been asking about gift cards...so we made some...and you can buy them and give them as gifts to people who like pizza and already have an iPad. We're really low-tech, so all you do is give us cash and we keep track of the card's number and the amount on an excel spreadsheet. Personally, I think it's just about the best present you could wake up to on Christmas morning. Except, of course, a real Mike's Pizza, which you can't have on Christmas morning because we'll be closed.
Umm...
I should mention that we are delivering wine again. I drank the last 5 cases we had, but we bought more. The same ones as before...Santa Alvara Cabernet Sauvignon and Sauvignon Blanc. I also added an FAQ section to the website, somewhat inspired by the Pizza Hero at Emilia's in Berkeley.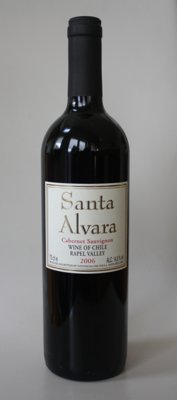 GO FISH!!

I was planning to quote lyrics from "Under the Sea" here, but I'm worried that Disney would slap me with a cease and desist. Actually, I would have changed the lyrics enough to be like a parody..."Down here the Salmon, they all be jammin', under the sea." So in case you haven't figured it out, the new pizza of the month is The Little Mermaid. Our Little Mermaid features a pesto base, topped with spinach, salmon, artichokes, pine nuts, lemon, mozzarella and parmesan. Basically we took every single item that is ridiculously expensive in Chengdu and put it on a pizza. How much would you expect to pay for a masterpiece of this magnitude? 1000 yuan? 10,000 yuan? Well, if you pick up the phone and call within the next 37 minutes, The Little Mermaid will be available to you for the low, low, crazy low price of only 128 yuan. (My wife wants me to remind you to not eat the lemon peel, but you and I both know that you weren't planning on doing that anyway, right?)
SCREAM!!!
There's a right way and a lazy way to make Ice Cream. Let's just say we make it the right way. Imported cream and whole milk, organic free range eggs for the creamy, custard base. We even use whole vanilla pods imported from Madagascar. Like I said, the right way. It's a difference you can taste. In fact, so far it's been pretty common for a customer to order a scoop, take one bite, and then immediately realize that they needed to order another scoop. We only deliver it within 1 km. (Ice Cream melts) so if you live farther away than that you should come pay us a visit.
Another Win for the Home Team!

So I didn't care about tripadvisor at all. I was doing my best to keep myself above all that. Until we were number one in Chengdu. Then it was kind of nice, and I might have developed a habit of checking the rankings every 15 minutes. A little while later we were knocked off our perch and I had no shortage of conspiracy theories to explain why. That's when I finally got a tripadvisor account, mostly so I could utter digital screams at people who gave me bad reviews. But the fact is, I've got nothing to complain about. I am so lucky to be where I am at this moment in time, and to have such great customers who take time out of their busy lives to say good things about our pizza and our tiny restaurant. I'm lucky to have a wife who is so great with people, because I certainly am not. Anyway, I'm probably getting more choked up about a silly digital sticker than is normal, but tripadvisor.com gave us a 2013 Certificate of Excellence and I'll be gosh-darned if I'm not going to stick that digital sticker on the digital window of my digital storefront like a digital medal of honor.
NEW RULES
My wife showed me the math and explained to me that we're losing money when we deliver small orders farther than 4 km, so we're adding a 10 yuan delivery fee for anything farther than 4 km from us, which we will waive if the order is over 100 yuan. Thank you for your cooperation and understanding.
BUFFALOS!!

We have a new pizza...possibly for a limited time only. The pizza is inspired by The Mickey. However, since all my pizzas are named for fairy tale characters, and those of you who know Mickey can testify that he is anything but fictional; I've decided to call this one the Mad Buffalo. Mad Buffalo is a character from Native American folklore who battled the Thunder Bird, and the pizza is definitely an American style Buffalo Chicken pizza with cream cheese, chicken, bleu cheese and Frank's Red Hot.
We Won Something!
Every year, Chengdoo Magazine and GoChengdoo website do a reader's poll for the "Best of Chengdu." This year, for the first time, they added a category for "Best Pizza" and Mike's Pizza was chosen as the best pizza in Chengdu. So I want to say thank you to all my great customers who took the time to vote for us. It really means a lot to us. I was so excited that I emailed a copy to my mother, and my wife is so happy and proud that she finds clever and subtle ways to make sure the magazine cover is always visible in the restaurant. And we are always very aware that we would be nothing without the patience, kindness and understanding of our customers. So again, thank you all for making this possible.
Celebrating 2 Years!

Last Saturday was actually our two year anniversary here at Mike's Pizza Kitchen. It doesn't feel that way since the shop-front location seems like starting something brand new, but it was December 1st, 2010 that we delivered our first pizza. I've never been one for candle-blowing and birthday cakes, but I am very lucky and grateful that I've been able to keep making pizza for Chengdu these two years. So thank you to all of you who have made this possible. I really do feel like I'm living the dream. The first pizzeria in America was opened in New York in 1905 by an Italian immigrant, Gennaro Lombardi, but they had actually been selling pizza pies from their grocery store since 1897 before they realized what a huge deal pizza was going to be in New York. I'm certainly not the first "immigrant" to sell pizza in Chengdu, and I'm sure I won't be the last, but that idea of coming to a new land carving your own little place in like Lombardi did is pretty exciting. Anyway, thanks again all of you for keeping me around these two years.
Now Open for Dine-in
The Chengdu Pizza scene has a new (old) face. I've been doing the pizza delivery thing in Chengdu now for almost two years. When I started, I was very concious of the fact that so many small businesses, especially restaurants, go out of business in their first year. That seems to be especially true in Chengdu, so I was very cautious. I did everything possible to keep small until I knew I was ready for the next step. The next step just happened. We are now opening the door of our brick and mortar location on the north face of Singapore Garden on Tongzilin Nan Lu. I'll draw a map later. The place is tiny, only four tables, and we are still going to focus on our delivery business since that's our bread and butter. Still, I really hope all you guys will stop by sometime and say hi so I can see the faces that go with the voices I hear on the phone and thank you all for making this possible.
SOON!

True Story: When I started this whole pizza thing I was actually working as a musician. I figured I would have time to do gigs and when I wasn't busy I would make a few pizzas. No big deal, right? Then the Pizza Kitchen started to take off, we had to hire more delivery people and buy more bikes and hire more people and buy more bikes and people started asking when I was going to open an actual restaurant. I would laugh and go into a diatribe about how the game is rigged and I'm on the wrong side of it.

This is all true. It really happened.

That hasn't changed, the game is still rigged. But I've been doing this thing long enough to know that it is sustainable. It's also not fair to my employees to ask them to keep working for a company that doesn't really exist. I'm lucky enough to have a good core of people helping me without whom my life would really suck and they deserve to work for someone and something permanent and stable.

That's why I am taking the next step, a frightening plunge into legitimacy. In a few weeks there will be an actual shop, with an actual sign, and people will be able to walk through an actual door and see me throw pizzas in the air and at the wall, and sometimes at a moving target. We'll be on the outside of Singapore Garden. I'll let y'all know when we officially cut the ribbon.

I am both excited and terrified.
NOODLES! Seriously, all this time I've been open, why have I not been making Spaghetti? Well, the truth is, I've been making spaghetti for myself all the time. It's delicious. And occasionally for my good friend Gerard, he hasn't complained yet. The thing is, I want my spaghetti to be thick and saucy and meaty...or veggie-y if that's what you prefer. It's not about the noodles. You shouldn't have to proportion bits of sauce on every forkful of noodles because you're worried there won't be enough sauce to last until the last bite. There should be so much of that gorgeous red goodness that you'll need bread to sop up the remainder. So my spaghetti is always covered with a generous amount of my delicious meat sauce. Also, I'm assuming that since I usually deliver to homes and offices that you posess forks or chopsticks...if you need a fork tell me on the phone.
COOKIES! Fresh baked, when you order them. Really, how many other places in Chengdu can you call up and say, "I'd like you to start baking me a cookie right now please." and have that actually happen. These cookies are not sitting around on a rack or in a cookie jar all day, they are baked right when you ask for them. (They are also really big cookies. The same size as our small pizza.) 30 yuan each and they are available in Chocolate Chip, Chocolate Chip or Chocolate Chip.
Looking for delicious pizza made fresh to order and delivered to your door in Chengdu? Look no further. Mike's Pizza Kitchen is the place to call for pizza delivery in Chengdu. We hand-toss an authentic New York style pizza pie and stone-bake it to perfection with the finest ingredients and the best toppings. Call 8522-MIKE and order Mike's Hand-Tossed Chengdu Pizza Pies for delivery.
8522-MIKE
8522-6453
You can always email me at mike(at)mikespizzakitchen.com if you have any questions or comments.
Hours of Operation
Day
Lunch Open
Lunch Close
Dinner Open
Dinner Close
Mon
Closed
Closed
Tues
11:00
13:00
16:00
21:00
Wed
11:00
13:00
16:00
21:00
Thur
11:00
13:00
16:00
21:00
Fri
11:00
13:00
16:00
21:00
Sat
11:00
13:00
16:00
21:00
Sun
11:00
13:00
16:00
21:00